CINCINNATI POPS RELEASES AMERICAN ORIGINALS: 1918 WITH RHIANNON GIDDENS, STEEP CANYON RANGERS AND POKEY LAFARGE ON NOVEMBER 9
Live recording conducted by John Morris Russell celebrates the centennial of America's cultural awakening
About
CINCINNATI – The Cincinnati Pops Orchestra announced the November 9 release of its latest album, American Originals: 1918, under the direction of Pops Conductor John Morris Russell. The recording is inspired by America's cultural awakening at the end of the First World War one hundred years ago and the distinctly American musical styles that reflect the country's diversity. This album celebrates and reimagines popular songs of this era that remain fresh and relevant today with acclaimed musical collaborators including Rhiannon Giddens, Steep Canyon Rangers and Pokey LaFarge. The 95th Cincinnati Pops album was recorded live at Cincinnati Music Hall November 10-12, 2017, and is being released on the Orchestra's label, Fanfare Cincinnati.
The Recording
"At the close of the First World War, and the advent of recording, America's musical culture played upon the world's stage for the first time", said Mr. Russell.
"The earliest jazz, country and blues styles blossomed across the nation—styles that would bear fruit in American popular music for the remainder of the century and define our shared musical ethos. This post-war era provided the inspiration for American Originals: 1918."  
The recording showcases brilliantly inventive new orchestrations by Rob Mounsey, Timothy Berens and Julie Spangler. In addition to popular classics like Irving Berlin's "God Bless America" and George M. Cohan's "Over There," American Originals: 1918 revels in stylings born of the African-American experience.
"Rhiannon Giddens delivers outrageous performances, including Bessie Smith's 'I Ain't Gonna Play No Second Fiddle,' along with Pops Violinist Paul Patterson, and 'I Ain't Got Nobody,'" said Mr. Russell. "Her performances are both searing and crushingly heartfelt."
Ms. Giddens, a Grammy-winning musician celebrated for her work with the Carolina Chocolate Drops and as a solo artist, was awarded a MacArthur Foundation "Genius" Award in 2017. She also performs a completely new take on "Swing Along" by Will Marion Cook, and Eubie Blake's popular classic, "I'm Just Wild About Harry" with tap-dancer Robyn Watson on American Originals: 1918.  
"Among the positive storylines to come out of the horrific First World War was the U.S. Army's embrace of African-Americans, which ultimately led to new opportunities for all black Americans, especially musicians," said Mr. Russell. "James Reese Europe's 'Harlem Hell Fighters' regiment band entertained troops and civilians alike across the Atlantic, as did 350th Field Artillery Regiment 'Black Devils' Orchestra led by Timothy Brymn. It is no wonder that, after hearing these bands in Paris, composers like Stravinsky, Ravel, Poulenc and Milhaud were inspired to create jazz compositions of their own."
African-American regimental bands returned home after the war and took U.S. audiences by storm. Mr. Europe's 1919 recordings include the first wildly popular jazz standards like "Memphis Blues" and "Strutter's Ball," both featured with new orchestrations on this new recording.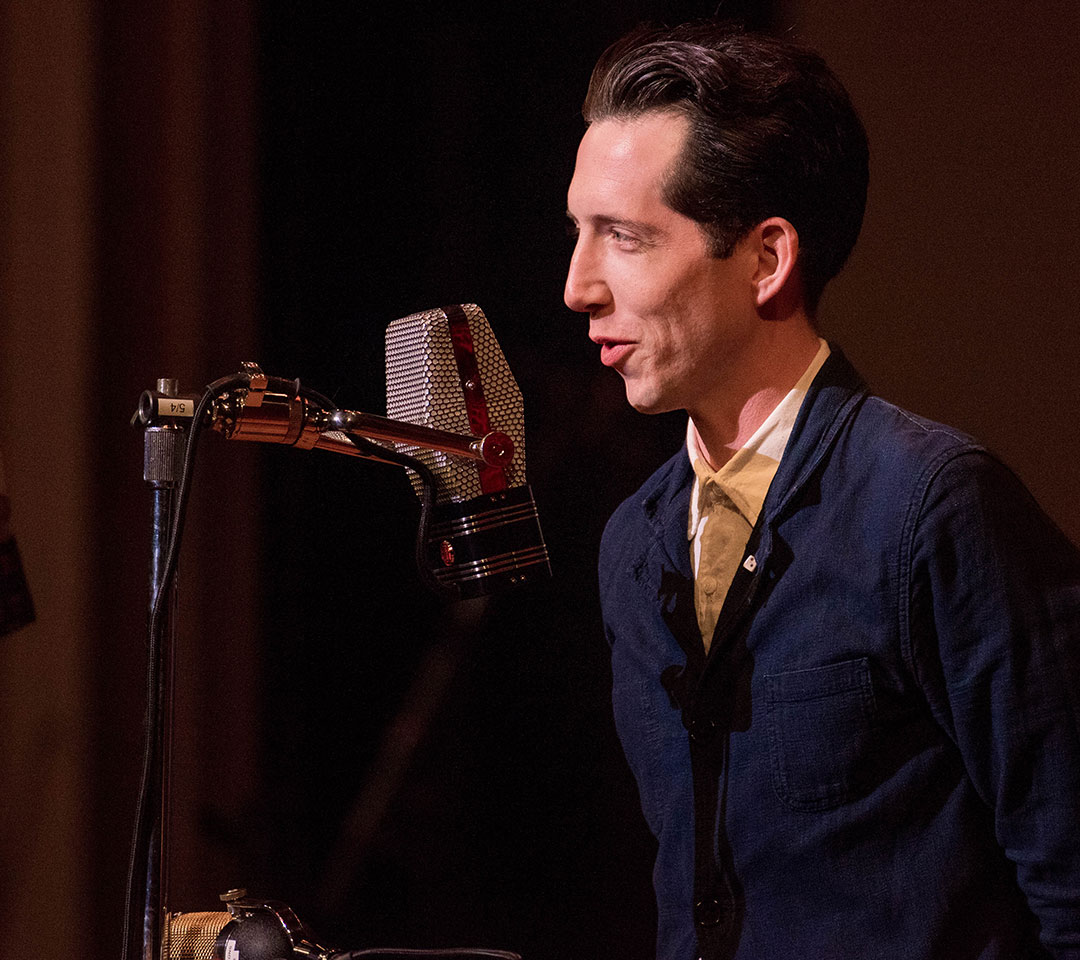 American Originals: 1918 also explores the sounds of country music, which took root across the country following the First World War.
"Pokey LaFarge conveys the intimate musical connection between folk music and blues with a unique vocal quality that recalls those early years of the 20th century," said Mr. Russell. Mr. LaFarge is known for his charismatic performances and unique brand of cross-genre musical storytelling. He sings Herman Hupfeld's "Night Owl," Billy Hill's "Prairie Lullaby," W.C. Handy's "Memphis Blues," and joins Ms. Giddens and the Steep Canyon Rangers on "I Ain't Got Nobody."
The Grammy Award-winning bluegrass sextet the Steep Canyon Rangers, known for their work with Steve Martin, also bring their tight harmonies and skillful expression to Irving Berlin's "Remember" and Walter Donaldson's "How Ya Gonna Keep'em Down on the Farm?"
"To folks who were at the concerts in Cincinnati last year: you will be happy to know we also recorded the sensational Steep Canyon Rangers' blazing encore of 'Auden's Train,' featuring the outrageous Nicky Sanders on the fiddle," said Mr. Russell.
American Originals: 1918 also features a moving tribute to those who fought and died in the First World War: In the Cause of the Free, a new work by Peter Boyer highlights the virtuosity Cincinnati Pops Principal Trumpet Robert Sullivan.
The recording is produced by Elaine Martone, engineered by Michael Bishop, both multiple Grammy Award winners, and made possible through the generous support of Anne Heldman, John & Suzanne Bossert and Otto Budig.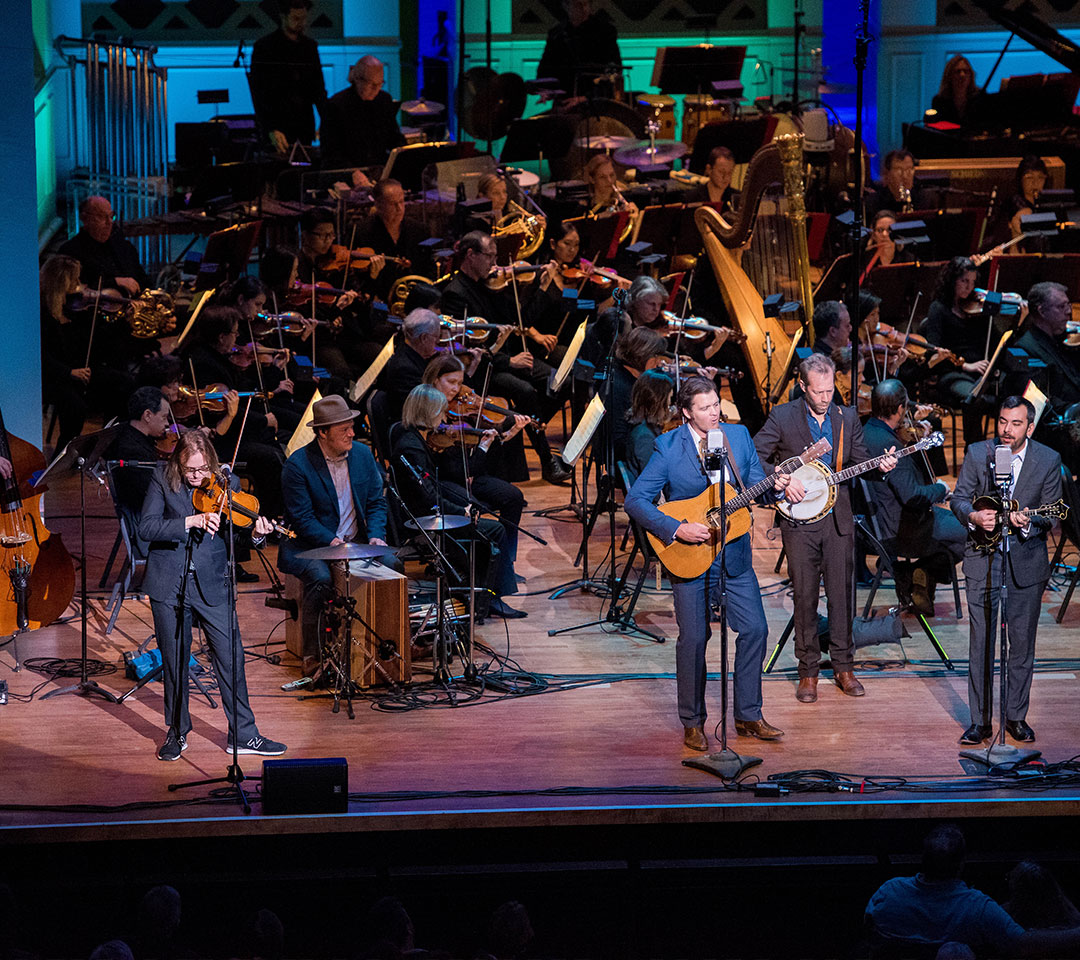 Fanfare Cincinnati
The CSO's recording label, formerly known as Cincinnati Symphony Orchestra Media, launched in 2010.
It has so far released three Cincinnati Symphony albums, American Portraits, Baltic Portraits, Hallowed Ground, and the Grammy-nominated Concertos for Orchestra along with four previous Cincinnati Pops albums Home for the Holidays, Superheroes, Carnival of the Animals and American Originals (2016). Cincinnati Opera's Fellow Travelers and the May Festival Chorus' reissue of Christmas with the Cincinnati May Festival Chorus have also been released on Fanfare Cincinnati. The label's name reflects the Orchestra's rich musical heritage and the historic fanfare project from the 1940's that resulted in Aaron Copland's iconic Fanfare for the Common Man. Fanfare Cincinnati's recordings will continue to be distributed nationally and internationally by Naxos.
The CSO was the third U.S. orchestra to make a commercial recording in 1917 and since 1980 has sold ten million recordings worldwide as both the Cincinnati Symphony and Cincinnati Pops. More than 140 total recordings are available by the CSO and Pops on various labels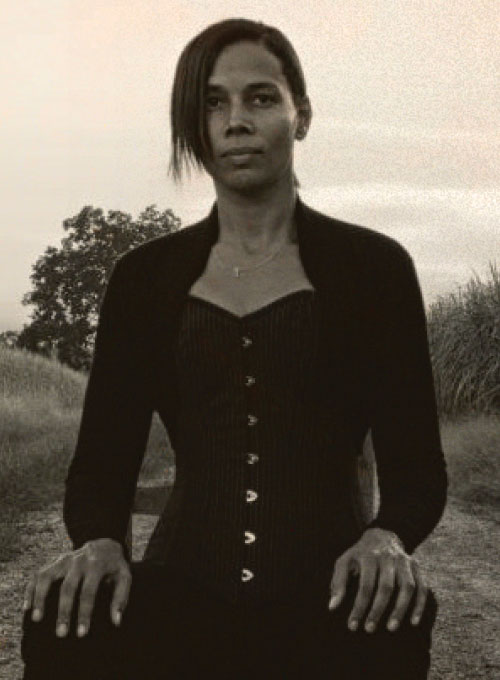 Singer-songwriter Rhiannon Giddens
is the co-founder of the Grammy Award-winning string band Carolina Chocolate Drops, in which she also plays banjo and fiddle. She began gaining recognition as a solo artist when she stole the show at the T Bone Burnett-produced "Another Day, Another Time" concert at New York City's Town Hall in 2013.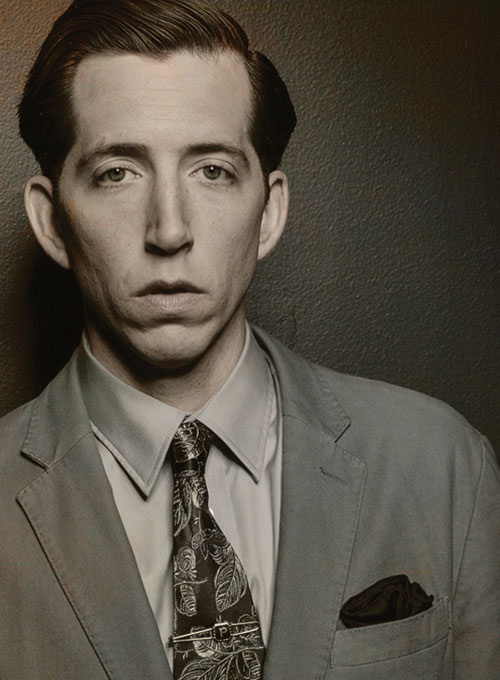 Pokey LaFarge strives to
make sense of all the trouble he's seen and trouble he's been in. This is the Great Why of his unending passion for songwriting. Each chord, each riff shades the stories he sets up in his lyrics, always in search of the purest truth within forlorn and haunting melodies.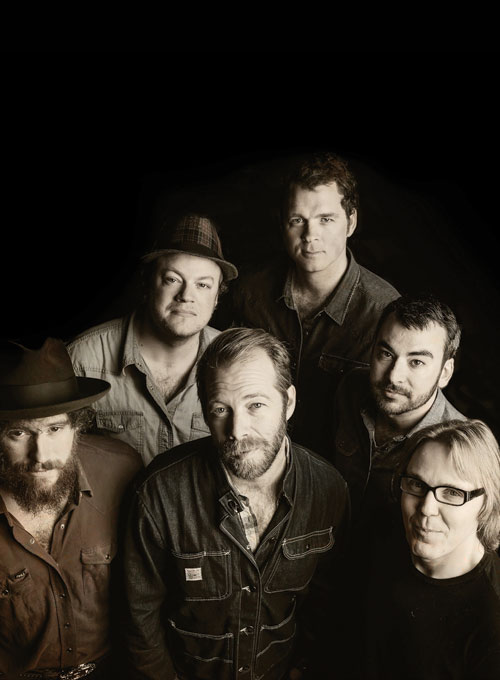 Grammy Award-winning Steep Canyon Rangers
effortlessly walk the line between festival favorite and sophisticated string orchestra. They're as danceable as the most progressive, party-oriented string band, and equally comfortable translating their songs for accompaniment by a full symphony.
Steep Canyon Rangers
Vocals and Bluegrass Band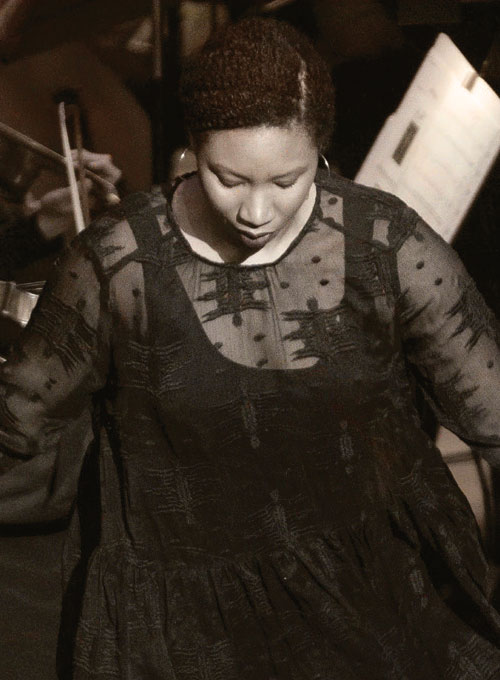 Robyn Watson is a native of Philadelphia
and began dancing at the age of five. She began her training at La-Cher-Tari Dance Studio and later trained at Wissahickon Dance Academy.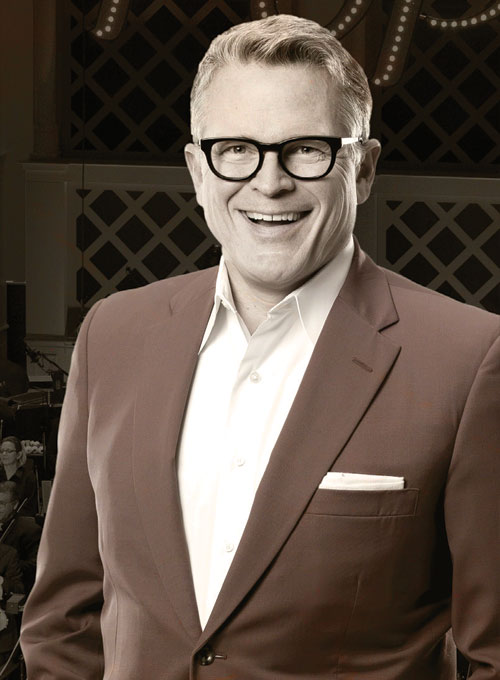 A remarkable artist with boundless enthusiasm
for music-making of all kinds, John Morris Russell is a modern conductor who engages and enthralls audiences with the full breadth of the orchestral experience.
John Morris Russell
Conductor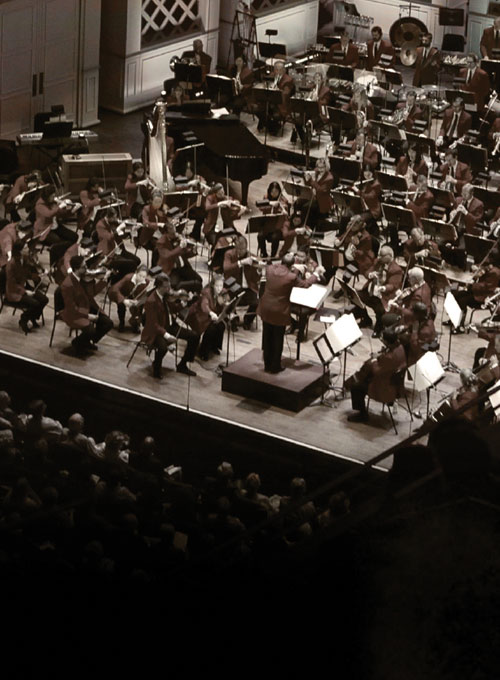 The Cincinnati Pops,
presents a diverse array of musical styles, all bathed in the world-renowned "Cincinnati Sound." The Pops was officially founded in 1977 by Erich Kunzel, and just since 1980, the Orchestra has sold ten million recordings around the globe.
Cincinnati Pops Orchestra
John Morris Russell | Conductor
---